Erie, Pennsylvania, a city nestled along the shores of Lake Erie, offers a charming blend of natural beauty, cultural attractions, and activities that are perfect for couples looking to spend quality time together. Whether you're planning a romantic getaway, a honeymoon, or simply a weekend escape, Erie has a plethora of options to ignite the sparks of love. In this guide, we'll dive into the most enticing things to do in Erie, PA for couples, ensuring your visit is filled with unforgettable moments.
1. Stroll Along Presque Isle State Park's Beaches
When it comes to finding things to do in Erie, PA for couples, one of the top recommendations is to take a leisurely stroll along the beautiful beaches of Presque Isle State Park. With 13.5 miles of sandy shoreline along Lake Erie, this natural gem offers couples a perfect setting for a romantic getaway. Here's a closer look at what you can expect when you visit:
Presque Isle State Park Beaches:
Scenic Beauty: The beaches at Presque Isle State Park are renowned for their scenic beauty. Whether you choose to visit during a breathtaking sunrise or a romantic sunset, you'll be greeted by the stunning sight of Lake Erie's shimmering waters and the endless horizon.
Peaceful Ambiance: The sound of waves crashing gently on the shore and the rustling of the leaves in the nearby trees create a tranquil and peaceful atmosphere that's ideal for couples seeking a quiet escape.
Picnic Spots: For an added touch of romance, consider packing a picnic basket with your favorite snacks and a bottle of wine. The park offers designated picnic areas where you can enjoy a meal with your loved one while taking in the serene surroundings.
2. Wine Tasting at Local Vineyards
When it comes to things to do in Erie, PA for couples, indulging in a wine tasting experience at local vineyards is a delightful and romantic option. Erie is fortunate to be situated near the Lake Erie Wine Country, which is one of the largest grape-growing regions in the United States. Here's a detailed look at what you can expect from a wine tasting adventure in Erie:
Wine Tasting in Erie, PA:
Lake Erie Wine Country: Erie's proximity to Lake Erie Wine Country means you'll have access to a wide variety of vineyards and wineries. This region is known for its diverse terroir and excellent grape-growing conditions, resulting in high-quality wines.
Local Vineyards: Two notable vineyards to explore are Mazza Vineyards and Arrowhead Wine Cellars. These establishments offer not only exquisite wines but also beautiful surroundings. Many vineyards in the area provide tastings amidst scenic vineyards or with views of the picturesque Lake Erie.
Romantic Ambiance: Wine tasting at these vineyards sets the stage for a romantic outing. Savoring local wines with your partner while taking in the natural beauty of the region creates a memorable and intimate experience.
3. Enjoy a Sunset Dinner Cruise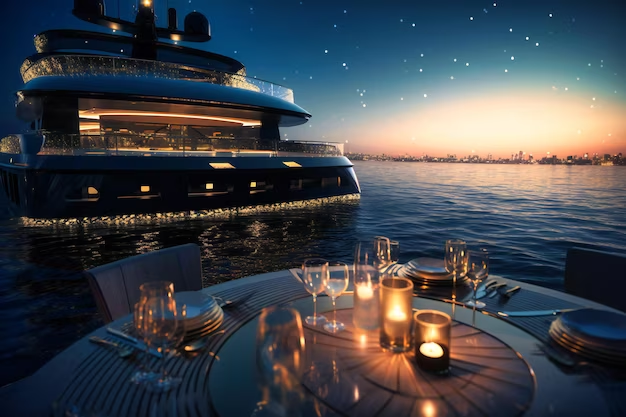 For couples seeking a memorable and romantic experience in Erie, PA, embarking on a sunset dinner cruise is a top-notch choice. Erie's proximity to Lake Erie provides a unique opportunity to enjoy a picturesque dinner while cruising on the water. Here's a detailed look at what you can expect from this enchanting experience:
Sunset Dinner Cruise in Erie, PA:
Scenic Setting: A sunset dinner cruise offers a stunning backdrop for a romantic evening. As you glide across Lake Erie's serene waters, you'll witness the breathtaking transformation of the sky as the sun sets, painting the horizon with vibrant hues.
Intimate Dining: Companies like The Victorian Princess provide intimate dining experiences aboard charming paddle-wheel boats. You and your partner can relish a gourmet meal prepared by skilled chefs while being surrounded by the soothing sounds of the water.
Golden Moments: The sight of the sun dipping below the horizon, casting a warm, golden glow on the lake, is a truly magical moment that will leave a lasting impression on your romantic getaway.
4. Visit Erie's Art and History Museums
When it comes to finding engaging and educational activities for couples in Erie, PA, a visit to the city's art and history museums is a must. Erie boasts a rich cultural scene that caters to both art enthusiasts and history buffs, offering a wealth of experiences to deepen your understanding of the region:
Art and History Museums in Erie, PA:
Erie Art Museum: For couples interested in the arts, the Erie Art Museum is a treasure trove of contemporary and historic artworks. Explore a diverse collection that spans various art forms and time periods. From vibrant paintings to sculptures, this museum provides an opportunity to appreciate the creative expression of artists throughout history.
Erie Maritime Museum: Delve into the city's maritime heritage by visiting the Erie Maritime Museum. This museum offers fascinating insights into Erie's connection to the Battle of Lake Erie during the War of 1812. Couples can explore historic ships and artifacts, gaining a deeper appreciation for the city's role in this pivotal event in American history.
5. Explore Presque Isle Lighthouse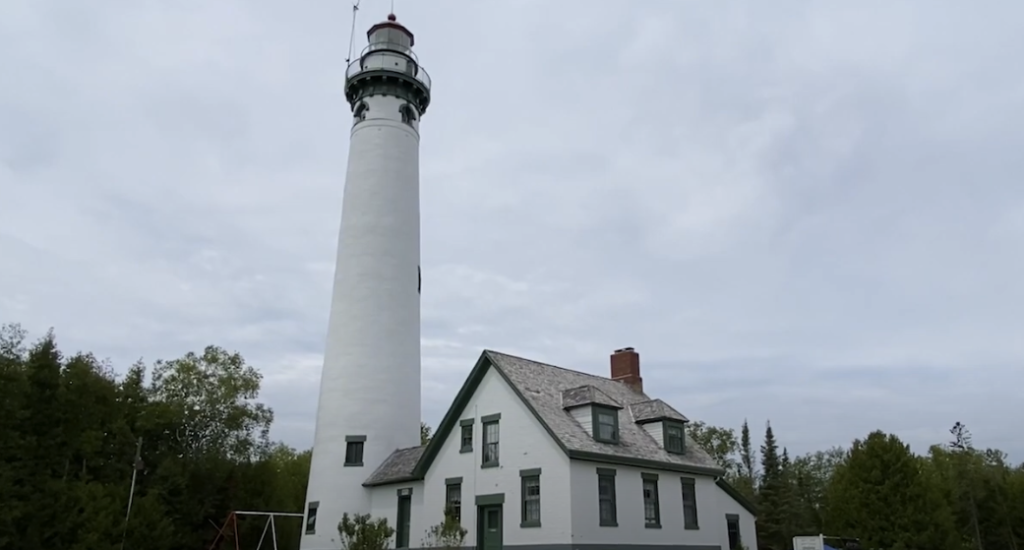 For a dose of history and breathtaking views, visit the Presque Isle Lighthouse. This historic gem not only offers a glimpse into the past but also provides breathtaking panoramic views, making it an ideal destination for couples seeking both history and romance:
Exploring Presque Isle Lighthouse:
Historical Significance: The Presque Isle Lighthouse carries a rich history dating back to the early 19th century. Couples can immerse themselves in the historical significance of this iconic structure, which played a crucial role in guiding ships along Lake Erie's shoreline.
Scenic Views: A highlight of visiting the lighthouse is the opportunity to climb to the top and savor the awe-inspiring panoramic vistas. The view from the lighthouse offers couples a chance to marvel at the beauty of Lake Erie and the picturesque landscape that surrounds it.
Romantic Ambiance: The lighthouse exudes a romantic charm that's perfect for couples. Whether you're exploring its interiors, ascending its spiral staircase, or simply strolling around its grounds, the atmosphere is imbued with a sense of nostalgia and romance.
6. Relax at a Spa Retreat
For couples seeking relaxation and rejuvenation, Erie, PA offers exceptional spa retreats that provide the perfect escape from the hustle and bustle of daily life. Enjoying a couples' spa day is one of the most luxurious and intimate things to do in Erie, PA for couples:
Relaxing at a Spa Retreat in Erie, PA:
Splash Lagoon: For a unique and fun experience, consider Splash Lagoon, which combines a water park adventure with relaxation. While it's known for its thrilling water attractions, it also offers a serene and tranquil side with spa services. Couples can unwind in the adults-only whirlpool and sauna or indulge in massages and facials for a truly pampering experience.
The Spa at Peek'n Peak: Located just a short drive from Erie, The Spa at Peek'n Peak is a haven for couples looking to escape into a world of serenity. It offers a wide range of wellness treatments, including massages, body wraps, and facials, all designed to enhance relaxation and rejuvenation. The cozy and inviting atmosphere of this spa is perfect for couples seeking a tranquil retreat.
7. Try Your Luck at Presque Isle Downs & Casino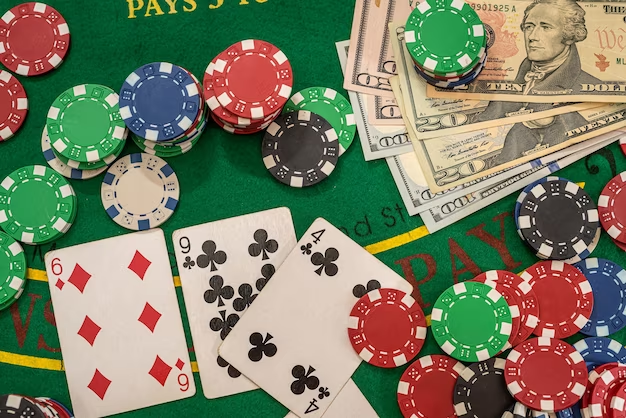 When looking for thrilling and entertaining things to do in Erie, PA for couples, a visit to Presque Isle Downs & Casino is an exciting choice. This destination offers a dose of excitement and a chance to test your luck, creating an unforgettable date night experience:
Experience at Presque Isle Downs & Casino:
Gaming Excitement: The casino boasts a wide array of gaming options, including slot machines and various table games like poker, blackjack, and roulette. Couples can immerse themselves in the excitement of trying their luck and experiencing the thrill of casino gaming.
Dining Options: The on-site dining options provide a convenient and enjoyable way to share a meal with your partner. Whether you're looking for a casual bite or a more upscale dining experience, there are choices to suit every palate.
Entertainment and Fun: Beyond gaming and dining, the casino often hosts live entertainment events, adding an extra layer of fun to your visit. Whether it's live music or comedy shows, these events can enhance your overall experience.
8. Picnic at Waldameer Park & Water World
Waldameer Park & Water World in Erie, PA, offers a delightful blend of family-friendly entertainment and a serene picnic setting, making it a perfect option for couples seeking a relaxed and enjoyable day out. Here's a detailed look at what you can experience at this charming destination:
Picnicking at Waldameer Park & Water World:
Amusement and Water Park Fun: While Waldameer Park & Water World is primarily known for its thrilling rides and water attractions, it also features a lovely picnic area. Couples can start their day with exciting amusement park adventures, from roller coasters to water slides, and then transition to a more relaxed picnic atmosphere.
Picturesque Picnic Spots: The park provides designated picnic areas equipped with picnic tables and shaded spots, creating a comfortable and scenic setting for couples to enjoy a casual meal together. The lush greenery and serene surroundings add to the charm of this picnic experience.
Customized Picnic: To make the outing even more special, consider packing a picnic basket with your favorite treats and beverages. Enjoy a leisurely meal, engage in conversation, or simply soak in the park's friendly atmosphere.
9. Take a Horse-Drawn Carriage Ride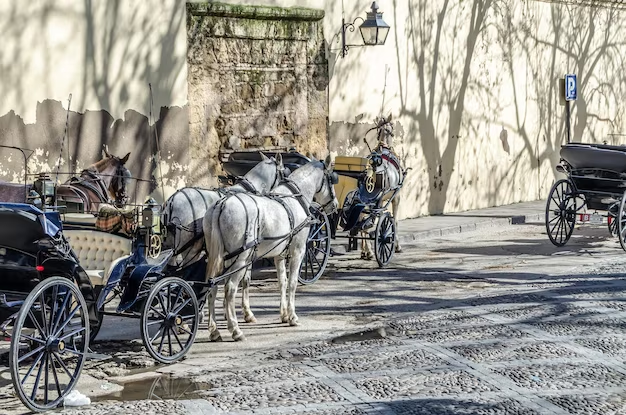 Experience the charm of Erie's historic neighborhoods on a horse-drawn carriage ride. This unique activity allows you to explore the city's historic neighborhoods in a leisurely and romantic manner, providing a memorable outing:
Horse-Drawn Carriage Ride in Erie, PA:
Historic Neighborhoods: Erie is steeped in history, and a carriage ride is a delightful way to immerse yourselves in the city's past. The guided tours take you through the historic neighborhoods of Erie, where you can admire well-preserved architecture and learn about the city's heritage.
Romantic Atmosphere: The gentle clip-clop of horse hooves and the cozy carriage create a romantic ambiance that's perfect for couples. Whether you're celebrating a special occasion or simply enjoying each other's company, this experience allows you to connect on a deeper level.
Guided Tours: Knowledgeable guides provide insights into the history and landmarks of Erie, enhancing your understanding of the city's culture and significance.
10. Hike at Asbury Woods
For couples who appreciate the beauty of the great outdoors, exploring Asbury Woods in Erie, PA, is a must-do activity. This nature center offers a serene and picturesque setting with miles of hiking trails through lush woodlands, providing an ideal backdrop for a peaceful and intimate walk in nature:
Hiking at Asbury Woods in Erie, PA:
Scenic Trails: Asbury Woods boasts a network of well-maintained hiking trails that wind through serene woodlands. Couples can immerse themselves in the natural beauty of the area while taking leisurely walks. The variety of trails caters to different skill levels, making it accessible for all hikers.
Wildlife and Flora: Nature enthusiasts will appreciate the opportunity to spot wildlife and various plant species along the way. Keep an eye out for native birds, wildflowers, and other fascinating elements of Erie's natural ecosystem.
Photographic Opportunities: As the scenery at Asbury Woods is truly picturesque, be sure to bring your camera along. Capture the moments and stunning vistas as you and your partner explore the tranquil trails.
11. Attend a Live Performance
Erie offers a variety of live entertainment opportunities, including theater productions and musical concerts, which can elevate your date night experience:
Attending a Live Performance in Erie, PA:
Warner Theatre: The historic Warner Theatre is a renowned venue in Erie that hosts a wide range of live performances. From Broadway-style shows to symphony orchestra concerts, the theater offers a diverse lineup of events that cater to various artistic tastes. The ornate architecture and grandeur of the venue enhance the overall experience, making it a memorable date night.
Erie Playhouse: Another excellent option for live theater enthusiasts is the Erie Playhouse. This community theater consistently presents high-quality productions, from classic plays to contemporary dramas and musicals. Attending a performance here allows couples to enjoy the talent of local actors and artists while sharing a cultural experience.
Romantic Evening: A live performance provides an opportunity for couples to dress up and enjoy a sophisticated evening out. You can savor a pre-show dinner at one of Erie's fine dining establishments, followed by the excitement and romance of a live performance.
12. Go Fishing on Lake Erie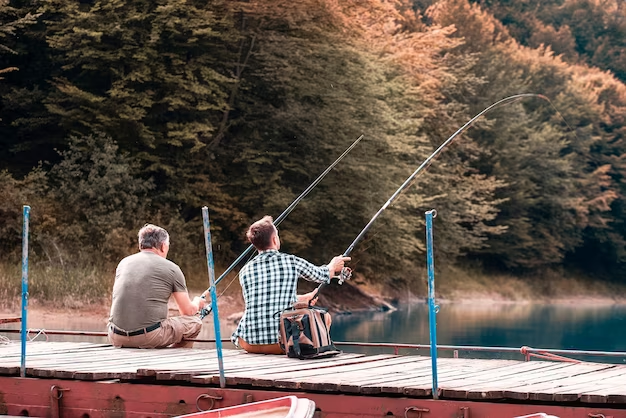 Lake Erie is celebrated for its abundant fishing opportunities, making it a fantastic locale for a relaxing and rewarding couples' fishing excursion:
Fishing on Lake Erie for Couples:
Abundant Fishing: Lake Erie is famous for its diverse fish species, including walleye, perch, bass, and steelhead trout. Whether you're experienced anglers or novices, there's a good chance of hooking into some impressive catches.
Guided Fishing Trips: Numerous charter companies in the Erie area offer guided fishing trips tailored specifically for couples. These trips typically include an experienced captain who knows the best spots for fishing, quality equipment, and all the necessary licenses.
Quality Time: Fishing on Lake Erie provides couples with an opportunity to connect with nature and each other. It's a peaceful and serene experience, and there's no better way to enjoy quality time together than by casting lines into the water, sharing stories, and maybe even catching dinner.
13. Visit the Erie Zoo and Botanical Gardens
This attraction offers a delightful combination of lush gardens and a diverse array of exotic animals, making it an ideal destination for couples seeking a memorable and educational experience:
Exploring the Erie Zoo and Botanical Gardens:
Lush Botanical Gardens: The botanical gardens within the Erie Zoo grounds are a serene oasis where couples can take leisurely strolls amidst vibrant flora and fauna. These gardens feature a wide variety of plants, flowers, and themed garden areas, providing opportunities for relaxation and exploration.
Exotic Animal Encounters: The Erie Zoo is home to a diverse collection of exotic animals from around the world. Couples can enjoy the excitement of getting up close to species like giraffes, tigers, and lemurs, all while learning about conservation efforts and wildlife preservation.
Educational Experience: The Erie Zoo places a strong emphasis on education and conservation, making it an excellent opportunity for couples to deepen their understanding of the natural world. Engage in informative encounters and discover the importance of wildlife conservation.
Conclusion
Erie, PA, is a hidden gem for couples seeking a memorable and romantic getaway. With its scenic landscapes, cultural attractions, and a variety of activities for all tastes and budgets, Erie offers a perfect blend of relaxation and adventure. Whether you're savoring local cuisine, strolling along the beach, or exploring its rich history, Erie is sure to create lasting memories for you and your partner. So, pack your bags, and embark on a romantic journey in this beautiful city by the lake.
FAQs
Q1. What is the best time to visit Erie, PA for a romantic getaway?
A1. Erie offers a diverse range of activities year-round, but the summer months (June to August) are the most popular for outdoor activities and water-related adventures. The fall season (September to November) brings stunning foliage and wine harvests, making it an excellent choice for a romantic visit. However, each season has its own unique charm.
Q2. Are there any romantic hotels or accommodations in Erie?
A2. Absolutely! Erie boasts a variety of romantic accommodations, including waterfront hotels, cozy bed and breakfasts, and charming inns. Consider staying at places like Sheraton Erie Bayfront Hotel, Glass House Inn, or Spencer House Bed and Breakfast for a romantic atmosphere.
Q3. Is Erie a budget-friendly destination for couples?
A3. Erie offers a wide range of activities that cater to various budgets. You can find affordable dining options, free outdoor activities, and reasonably priced accommodations. Whether you're looking for luxury or a more budget-friendly experience, Erie has something to offer for every couple.
Q4. Can we explore Erie without a car?
A4. While having a car can make it easier to explore Erie, it's possible to enjoy many of the city's attractions without one. The downtown area is walkable, and you can use rideshare services or public transportation to access other parts of the city. Some attractions may require a short taxi or rideshare ride if they are outside the downtown area.
Q5. What are some off-the-beaten-path activities for couples in Erie?
A5. If you're looking for unique experiences, consider visiting Lake Erie Bluffs for stunning lake views, or embark on a bird-watching adventure at Presque Isle State Park. Additionally, exploring Erie's charming neighborhoods and local art galleries can lead to unexpected romantic discoveries.